Are you in Munich and want to party all night in the top-notch gay clubs and do not know where to find them? This article will give you the ultimate guide to the top gay clubs and parties in Munich that will give you a night that is hard to forget.
The criteria used to select the clubs are the most famous and currently trendy. Am guessing you like to party and have a good time and therefore I'd assume music and the atmosphere are among the major factors that push you to going to a club. I hope this list will give you a better picture of the best gay clubs in Munich and you will have an easier time choosing where you want to spend that unforgettable night.
Oktoberfest
Being the world's largest annual fair, the Munich Oktoberfest is just around the corner. The party marks its 22nd anniversary in 2018, and will be held at Theresienwiese from the 22nd of September to the 7th of October.
The popular Gay Sunday known in Germany as Rosa Wiesn Oktoberfest will take place on the first Sunday of the Oktoberfest festival. Thousands of gay men grace the event dressed in gingham shirts, take a lot of beer and have a wild party all night long. Also open minded girls are welcome and in the open atmosphere it sometimes even happens that gay men find themselves hooking up with escort girls from Munich just to take the party to another level.
Paradiso Tanzbar
Scene at the Club
The Paradiso Tanzbar is formerly the hottest and trendiest gay clubs in Germany. The club made it a routine to welcome gay and straight icons like David Bowie, Freddie Mercury and Mick Jagger and has gradually turned into a haven for Germany's chic set. The club was once known as Old Mrs Henderson and later changed its name to the current, Paradiso Tanzbar.
The Paradiso Tanzbar is a moderately small club consisting of a single room with a bar, red velvet benches and a handful of scattered tables. It also has a dance floor that comes together to give a rare intimate and exclusive vibe to anyone who visits the club. The stylishly dressed patrons in designer duds and fancy jewellery are not only very professional in handling champagne flutes but also know how to sweat it on the dance floor. This is of course along with meagrely dressed house dancers and caricature performers.
The name Tanzbar translates to "dance bar" and they sure do offer a good dancing time to their guests.
Crowd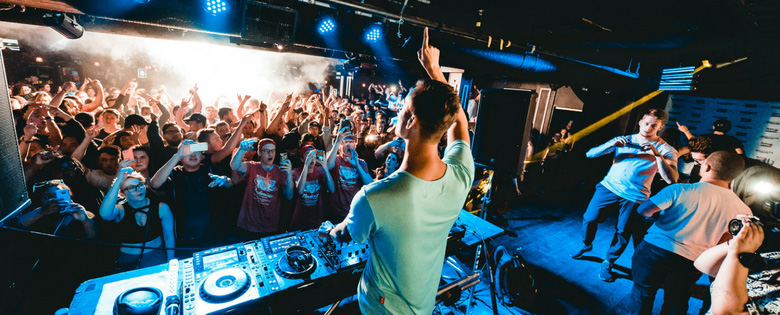 The crowd at Paradiso Tanzbar is mainly composed of young professionals usually between the ages of 20 and 30. Men tend to be on older and the women tend to be younger.
Music and Entertainment
There are frequent burlesque shows at the club and the music is normally international pop music and 80s club hits.
There are currently no foods or snacks sold in the club. The prices are as follows:
Cover charge; €5+, Shots; €3.50+, Mixed drinks; €8+, and Beer; €3.50+
Contact details; Phone 089263469
Address: Rumfordstrasse 2
80469 Munich
Location: City Center
Slut Club
As the name suggests this is an all men fetish & cruise bar. The Slut Club has strict dress codes for numerous themed nights and distinctive parties.
Some of the outfits regularly worn as dress codes for themed nights are rubber, skin, leather, masks and boots or simply go commando. There is also a strict rule for no perfume or slipper except for hard core activities and twisted fun.
The club provides lube gloves and condoms for free through the night. It features a bar, an adults only cruise, maze and a dark room.
The club is located in Rostocker Strabe 20, Hamburg, Germany, 20099
Prosecco
Prosecco is a fun party club located in Munich gay district. The club has diverse music ranging from German pop to international music hits. It features a fun nostalgic vibe with flashing dico lights hanging from the ceiling.
Prosecco usually gets more crowded when other bars and clubs start to wind down often late. The crowd present at prosecco is always a mixture of ages and all sexual orientations.
It is open on Friday and Saturday including at night before the public holidays.
The clubs address is: Theklastrabe 1 Munich, Germany, 80469
Email address: kontakt@prosecco-munich.de
Phone: +49 (0)89-230 32 32 9
Jenny TANZT
Jenny Tanzt is Munich's largest monthly gay party. It is hosted Jennifer Park's bar exowner. The Jenny TANZT party is usually held either at Oberangertheater or Isarpost Eventlocation.
The party often attracts around 600 guys and guests should go prepared to queue if they arrive at around 1 AM. Admission fees range from 5€ to 10€ but if the guests arrive before 11:30pm the charge is 5€. The party is open until 5am.
It features a bar large space to dance and good music.
Contact details: Phone; +49 17 6200 78461
NY.Club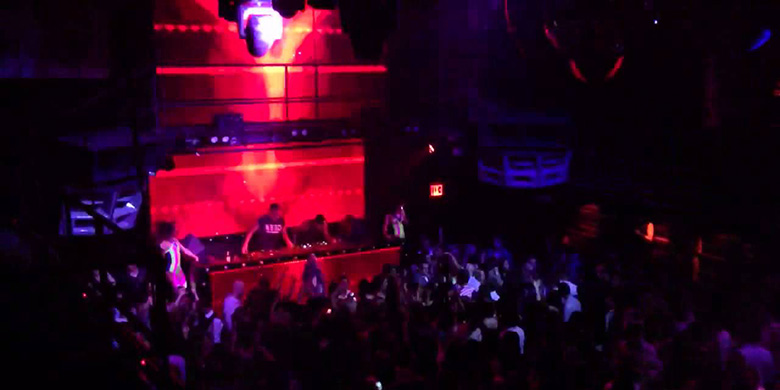 The NY Club in Munich Germany was known in the past as the New York club. It is recognised globally for being one of the trendiest gay nightclubs in Munich. A host of iconic people have graced the club including Freddy Mercury, Donna Summer, Sister Sledge, The weather Girls, Eartha Kitt, Village People, Devine and flirts. The club is located in banana shaped building named Sonnesnstrasse between the Glockenbachviertel and the Sendlinger Tor.
The club has a beautifully designed lounge and a spacious dance floor. It also features a hi-tech sound and a multi-colour lighting system. There are two VIP areas accessible through reservation only.
The NY.Club also hosts international parties and events such as Matinee Circuit Festival, Revolver, Salvation, Extreme, Propaganda, Inxomnia, KLUSTER and DekaDance.
The Address: Sonnenstrasse 25, 80331 München.
Phone: +49 89 62232152
Web: nyclub.de
Candy Club
The Candy Club is a real gay and straight people bimonthly dance night. On their site this ideal is well depicted, "Sweets and Beats for queers and friends". The crowd at the club is usually young and hipster.
The club does not favour any specific gender and therefore there is a mix of all sexes in the crowd. It is usually jam packed and the music is of high quality.
The club is renowned for its dancing culture with the crowd spending most of the night on the dance floor. The furnishing is constantly redone and the lighting is set to bring a buzz together with the pop music that is often played here.
Address: Favorit-Bar, Damenstiftstraße 12, Munich, Germany
Phone: +49 89 596670
She-La
She-la is women only lesbian and friend's party usually held in 8below every month on the first Saturday. The club offers a free welcome drink on entry and has a wide collection of drinks at its bar.
They also have a wide selection of DJs who play a mix of pop and other international music all night long. The crowd is usually energetic and vibrant crowd that spends a big fraction of the nights working a sweat on the dance floor.
Young ladies from all over the city love to go to the club due to its multicolour lighting and modern décor which includes comfortable couches. The dance floor is relatively spacious giving room for the ladies to dance without too much of a tangle.
The She-la party also offers to cut off 2 Euro from the entrance price at the door if the ladies get in before midnight.
Address: 8 Below, Schützenstraße, Munich, Germany
Email: shela-party@web.de